Therapists in Seattle, WA 98125
Insurance Accepted
Your primary concern
Client Age Range
Languages spoken other than English
Preferred treatment modality
Gender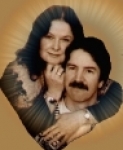 (206) 367-0756
Seattle, WA 98125
Licensed Mental Health Counselor
For more than 38 years we continue to offer sensible, sensitive and caring help for adult problems of living, including managing problems of thinking, feeling, mood and behavior, improving relationships at home and work, helping clients dis...
(206) 364-8315
Seattle, WA 98125
Licensed Mental Health Counselor Licensed Marriage and Family Therapist
Stumbling blocks to our conscious intentions are often what bring us to psychotherapy. These stumbling blocks can be used as doorways to a connection with our own unconscious Psyche/Soma (Greek for Mind, Spirit, and Soul/Body). It...