Suicidal Ideation Find a Therapist in Washington
Insurance Accepted
Your primary concern
Client Age Range
Preferred treatment modality
Gender
(206) 485-1208
Seattle, WA 98115
Licensed Mental Health Counselor
I have experience and enjoy working with clients of various cultures who are seeking help in working through life challenges around anxiety, depression, interpersonal relationship conflicts, past trauma, self esteem, grief, psychosis, and s...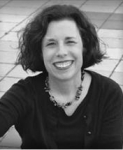 (206) 390-6998
Bellevue, WA 98004
Licensed Mental Health Counselor
I specialize in working with people in conflict. Life can be stressful and confusing...causing anxiety, depression, irritability, sleeplessness and a host of other symptoms. Through my practice, I support clients to make meaningful change i...