Find a Therapist in Washington
Insurance Accepted
Your primary concern
Client Age Range
Preferred treatment modality
Gender
(206) 276-2116
Seattle, WA 98105
Licensed Mental Health Counselor
As a therapist, my mission is to help you improve your over-all well being, enhance your ability to engage in interpersonal relationships, empower you with useful tools, and ultimately explore and address the obstacles that may be holding y...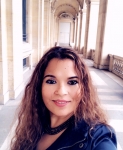 (206) 900-2021
Tukwila, WA 98188
Licensed Mental Health Counselor
Client/person empowerment is a key factor in therapy. My therapeutic approach is designed around the specific needs of each person. Your willingness to engage, in combination with my expertise and compassion may help you to arrive at a much...