Depression Find a Therapist in Washington
Insurance Accepted
Your primary concern
Client Age Range
Languages spoken other than English
Preferred treatment modality
Gender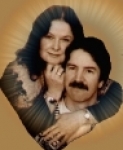 (206) 367-0756
Seattle, WA 98125
Licensed Mental Health Counselor
For more than 38 years we continue to offer sensible, sensitive and caring help for adult problems of living, including managing problems of thinking, feeling, mood and behavior, improving relationships at home and work, helping clients dis...
(206) 448-0848
Seattle, WA 98136
Licensed Mental Health Counselor
Since 1986 I've been counseling individuals and couples. My style is warm, compassionate, and direct. I help clients through challenging times such as divorce, bereavement, and career change; and support them in healing past hurts. I en...