ADD/ADHD Find a Therapist in Washington
Insurance Accepted
Your primary concern
Client Age Range
Preferred treatment modality
Gender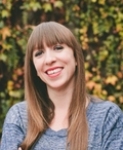 (206) 414-9172
Seattle, WA 98103
Licensed Independent Clinical Social Worker
Everyone experiences difficult times in their lives. Whether it's struggling with a difficult relationship, work or school, anxiety, depression, or problems in your family or social life, you're making an effort now to change. We will work...
(206) 499-6919
Seattle, WA 98133
Licensed Independent Clinical Social Worker
Highly experienced in working with children, teens, adults. Expertise in depression, anxiety, panic attacks, self injury, suicidal thoughts, high risk behaviors, trauma, sensory integration issues, gay or lesbian issues. Experienced working...