Family Conflict Find a Therapist in Washington
Insurance Accepted
Your primary concern
Client Age Range
Languages spoken other than English
Counselor's religious preference
Preferred treatment modality
Gender
(347) 866-0515
Seattle, WA 98109
Licensed Mental Health Counselor
My private practice (in Queen Anne) supports individuals and couples seeking to understand, reimagine, and heal relationships that have become more hurtful than nurturing. I help my clients explore the many factors and circumstances that...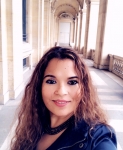 (206) 900-2021
Tukwila, WA 98188
Licensed Mental Health Counselor
Client/person empowerment is a key factor in therapy. My therapeutic approach is designed around the specific needs of each person. Your willingness to engage, in combination with my expertise and compassion may help you to arrive at a much...