Find a Therapist in Washington
Your primary concern
Client Age Range
Preferred treatment modality
Gender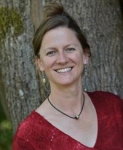 (206) 985-3892
Seattle, WA 98102
Licensed Mental Health Counselor
I enjoy a diverse practice, in particular as it relates to working with clients of all ages. Issues may include depression, anxiety, grief and loss, relationship issues, spiritual questions, or significant life transitions, among others. I...
(206) 818-9415
Seattle, WA 98115
Licensed Mental Health Counselor
I work with adult individuals, often in areas of stress, sadness, life transitions, and LGBTQ-related issues. I use a variety of counseling approaches, depending on what best meets your needs. My work is based on Mindful Humanism: You alrea...