Substance Abuse Find a Therapist in Washington
Insurance Accepted
Your primary concern
Client Age Range
Preferred treatment modality
Gender
(206) 679-7327
Seattle, WA 98107
Licensed Mental Health Counselor
I enjoy helping clients move through stuck points in their lives. Whether you are struggling with anxiety, depression, career dissatisfaction, relationship issues, low self-esteem, or other life transitions, I can help you identify what is...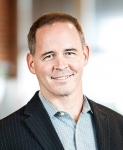 (206) 387-6429
Seattle, WA 98104
Licensed Mental Health Counselor
I practice largely from a relational psychoanalytic perspective and work with patients from a wide spectrum of difficulties and demographics. If you're struggling with anxiety, depression, relationship problems, or any host of existential c...