Sexual Addiction Find a Therapist in Washington
Insurance Accepted
Your primary concern
Client Age Range
Counselor's religious preference
Preferred treatment modality
Gender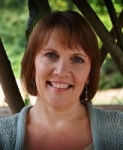 (253) 271-4896
Seattle, WA 98105
Licensed Mental Health Counselor
Many of my clients have experienced hurts and betrayal from a loved one. Types of hurts include infidelity, being made to feel crazy, and lack of emotional or physical intimacy. Many times these current day hurts are related to a pattern of...
(206) 679-4321
Bellevue, WA 98004
Licensed Mental Health Counselor
Are you or your partner caught up in secretive sexual behavior? As a Certified Sex Addiction Therapist (CSAT) I help couples and individuals suffering with unwanted sexual behaviors and sex addiction including porn and cybersex habits, emo...