Family Conflict Find a Therapist in Washington
Insurance Accepted
Your primary concern
Client Age Range
Preferred treatment modality
Gender
(865) 257-9768
Bellevue, WA 98005
Licensed Mental Health Counselor
*Current Saturday opening only* Psychotherapy is a compassionate space in which your honest experience can be known and thought about, especially that which is painful or confusing. As therapist I aim to bring a sensitive mind to the...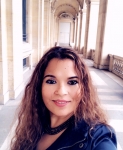 (206) 900-2021
Tukwila, WA 98188
Licensed Mental Health Counselor
Client/person empowerment is a key factor in therapy. My therapeutic approach is designed around the specific needs of each person. Your willingness to engage, in combination with my expertise and compassion may help you to arrive at a much...