Depression Find a Therapist in Washington
Insurance Accepted
Your primary concern
Client Age Range
Languages spoken other than English
Preferred treatment modality
Gender
(425) 448-5451
Bellevue, WA 98005
Licensed Mental Health Counselor
I received my Master of Science in Mental Health Counseling and Advanced Graduate Certificate in Alcohol and Substance Abuse Counseling from New York Institute of Technology. I provide individual and family therapy for chil...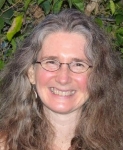 (206) 528-2523
Seattle, WA 98103
Licensed Mental Health Counselor
It can feel awful to struggle at different times in your life and painful experiences can be hard to manage on your own. You may find yourself going in circles as your mind tries to both heal and protect old hurts. Many of these old hurts c...