Alcoholism Find a Therapist in Washington
Insurance Accepted
Your primary concern
Client Age Range
Languages spoken other than English
Preferred treatment modality
Gender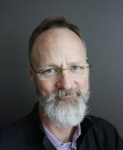 (206) 769-6377
Seattle, WA 98107
Licensed Mental Health Counselor
I have a broad experience serving many different issues. My practice seeks to connect to the human level of your experience and to facilitate an open forum for processing it. Here is a partial list of issues I can help with: Relationship Is...
(425) 448-5451
Bellevue, WA 98005
Licensed Mental Health Counselor
I received my Master of Science in Mental Health Counseling and Advanced Graduate Certificate in Alcohol and Substance Abuse Counseling from New York Institute of Technology. I provide individual and family therapy for chil...