Addiction (all kinds) Find a Therapist in Washington
Insurance Accepted
Your primary concern
Client Age Range
Counselor's religious preference
Preferred treatment modality
Gender
(206) 781-5611
Seattle, WA 98103
Licensed Mental Health Counselor
Counseling individual adult men and women seeking relief from symptoms such as anxiety, depression, panic, trauma, post traumatic stress disorder (PTSD), addiction, artists creativity blocks, career/job/life changes, and exploring meaning,...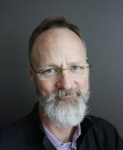 (206) 769-6377
Seattle, WA 98107
Licensed Mental Health Counselor
I have a broad experience serving many different issues. My practice seeks to connect to the human level of your experience and to facilitate an open forum for processing it. Here is a partial list of issues I can help with: Relationship Is...