Find a Therapist in Washington
Insurance Accepted
Your primary concern
Client Age Range
Counselor's religious preference
Preferred treatment modality
Gender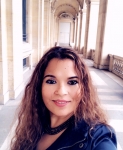 (206) 900-2021
Tukwila, WA 98188
Licensed Mental Health Counselor
Client/person empowerment is a key factor in therapy. My therapeutic approach is designed around the specific needs of each person. Your willingness to engage, in combination with my expertise and compassion may help you to arrive at a much...
(206) 781-5611
Seattle, WA 98103
Licensed Mental Health Counselor
Counseling individual adult men and women seeking relief from symptoms such as anxiety, depression, panic, trauma, post traumatic stress disorder (PTSD), addiction, artists creativity blocks, career/job/life changes, and exploring meaning,...