Find a Therapist in Washington
Insurance Accepted
Your primary concern
Client Age Range
Counselor's religious preference
Preferred treatment modality
Gender
(206) 547-7844
Seattle, WA 98103
Licensed Independent Clinical Social Worker
For over 25 years I've had the privilege of helping people to have better relationships with themselves and others. When beginning with a new client, my first priority is to create a safe, nonjudgemental space where anything can be co...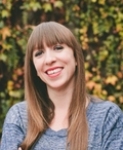 (206) 414-9172
Seattle, WA 98103
Licensed Independent Clinical Social Worker
Everyone experiences difficult times in their lives. Whether it's struggling with a difficult relationship, work or school, anxiety, depression, or problems in your family or social life, you're making an effort now to change. We will work...